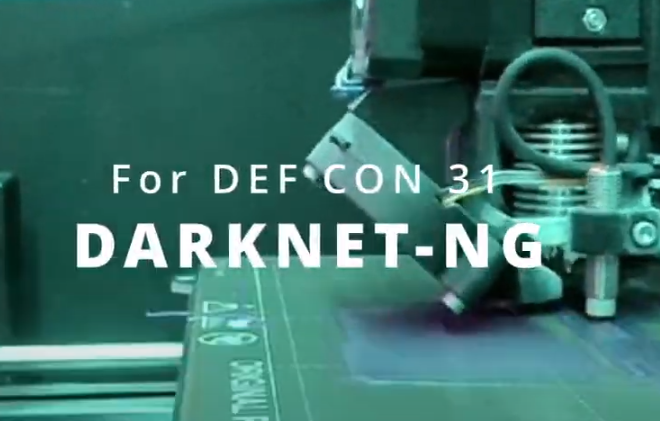 Agents, the Darknet Operatives have been working on a new badge design…
but these things can take time and parts have been hard to find.
This has left us without an offline communication method.
We have found a design made by another team that we may be able to hook into the Daemon and provide communication over a long distance until we are able to make a new badge of our own.

Since this hardware is open source, you will be able to pick up your own ahead of the conference to begin learning about the system and be able to make it your own.
This will also give us more compatibility to have the communicator useful outside the conference.

Many of our operatives are on other projects right now so we will only have a limited number of badges at the conference.
We are working on getting the hooks in place but will have more details on where you can get yours ahead of time very soon.

Follow us on on our Socials!
* https://darknet-ng.network/
* https://twitter.com/DarknetNG
* https://defcon.social/@DarknetNG
* https://www.youtube.com/@darknet-ng
* https://github.com/darknet-ng  



             ,\
             \\\,_
              \` ,\
         __,.-" =__)
       ."        )
    ,_/   ,    \/\_
    \_|    )_-\ \_-`
       `-----` `--`